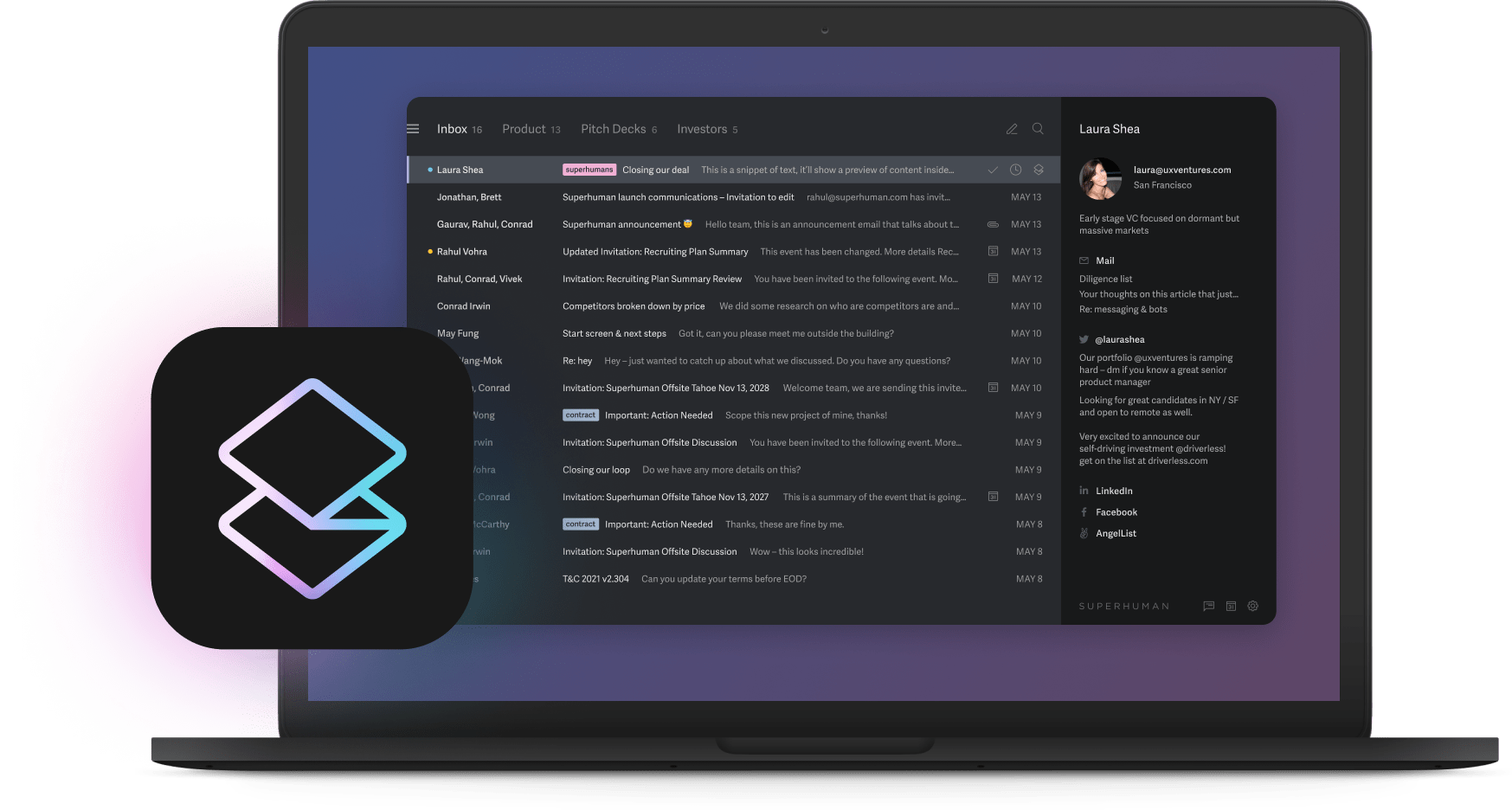 How To Introduce Yourself In An Email + Examples
While email marketing is far from obsolete, getting the recipient's attention can be challenging. If you're competing against other businesses that use email as a primary marketing channel, your introduction will have to stand out – otherwise, you risk being overlooked.
If you're selling a high-quality product or service and already have a decent following, you may think an introductory email is unnecessary. However, you can't just reach out to a potential client you've never met before.
You can establish an immediate connection and develop rapport with a professional introduction email. You might also need to write an effective email introduction to get to know a new team member, tell a prospect about your business, or pitch a partnership with another company.
What to include in an introductory email
The first time you reach out to a new contact, it's important to send a short, purposeful, and professional introduction email — while also hitting on all five important pieces. Below, we'll get into more detail about each of the pieces, and then apply them to some examples of self-introduction emails.
How to write a great subject line for an introduction email
The subject line might be the most important part of your introductory message, since it will be the first thing the recipient sees (and may be your only chance to grab their attention).
The subject line should be short enough that it doesn't get cut off, even if the recipient is checking their email on a mobile device. In fact, some experts recommend that the best email subject lines should never be more than 100 characters long. But at the same time, they should be detailed and descriptive. The subject line should tell the recipient exactly why you're reaching out, whether it's to ask for their time and expertise, inquire about a new job, or get to know a potential client.
How to greet the recipient of your introductory email
There's some debate about whether an introductory email should be more formal or casual. An intro message sometimes has no purpose other than to say hello, which feels like a great chance for a more casual email.
There are scenarios when a casual tone is right for an introductory email — especially in the age of remote and hybrid work. If you think a casual tone will be welcomed, use it; but if there's any doubt in your mind, err on the side of a more formal email, just to be sure your message will be received as polite and respectful. That means avoiding things like "Hey" or "Hi" as a salutation. In many cases, it's best to stick with the classic, "Dear ".
How to craft the opening line of an introduction email
What to include in your introduction email body
What you include in the body of your email should be unique, depending on why you're reaching out, who the recipient is, etc. But there are still some best practices to ensure your introductory email makes the best first impression possible:
How to sign off an introductory email
While most of your introductory email so far has been focused on the recipient, your signature is your last chance to include any important information about yourself. You should include all of your contact information in your email signature, including your full name, job title, company name, and phone number or social media links, especially LinkedIn, when appropriate. You may also consider including your pronouns, as this promotes inclusivity and warmth.
Resource:
https://people.ai/blog/how-to-introduce-yourself-in-an-email-examples/
https://blog.superhuman.com/how-to-introduce-yourself-in-an-email/
https://emailanalytics.com/how-to-introduce-yourself-in-an-email/